INDUSTRY
Individually manufactured cranes
We supply individually manufactured Gantry Cranes, railguided, on wheels (Straddle Carrier / MST) for the industry, Precast factories, steel mills, Mechanical engineering and plant construction.
STRADDLE CARRIERS - GANTRY CRANES ON TYRES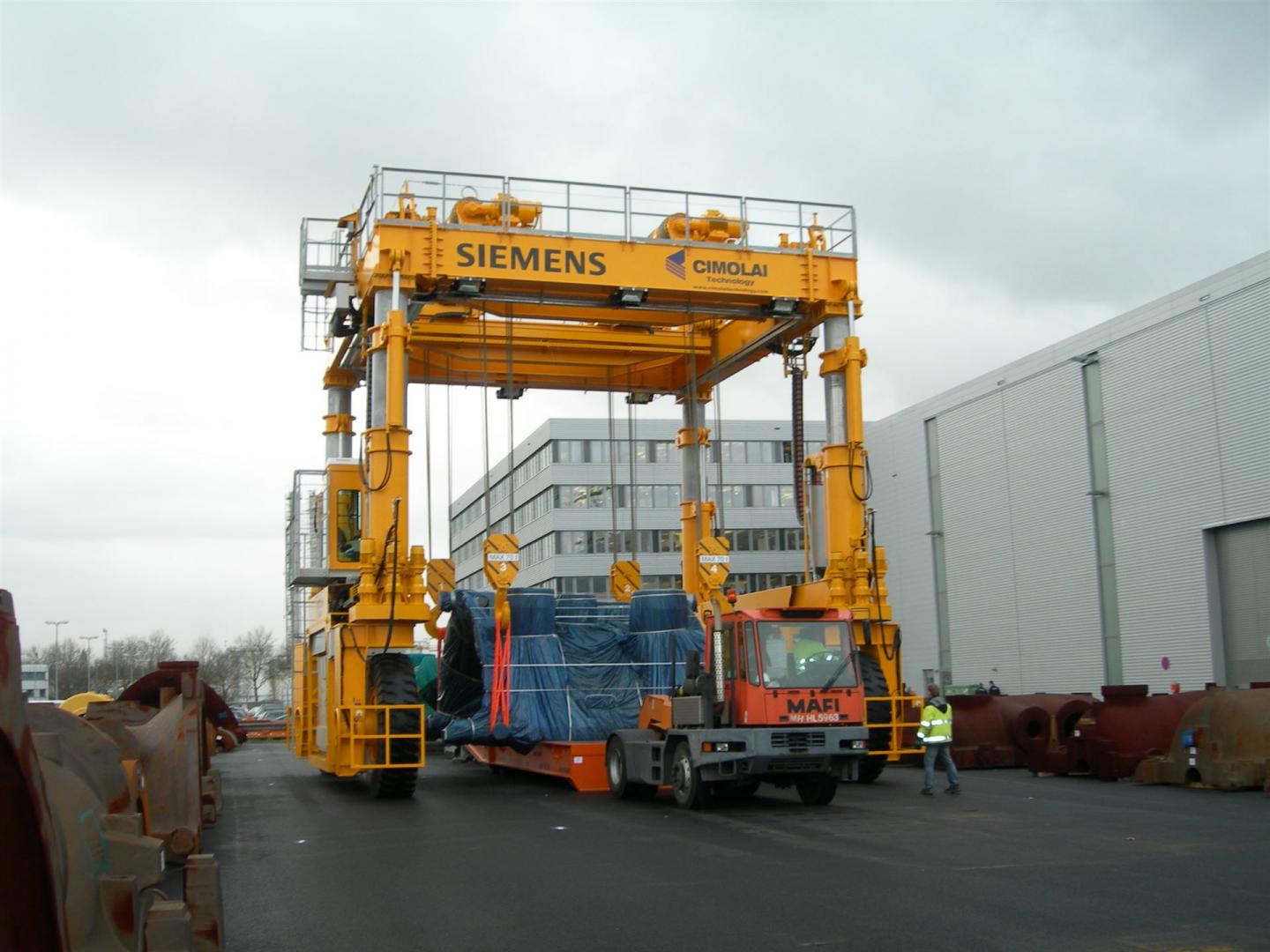 Straddle carriers are gantry cranes on tyres and therefore independent of rails.
Straddle carriers are therefore particularly suitable for use in precast factories and storage areas where rail installation is not economically viable or not practicable.
Use your storage space flexibly! (more)
GANTRY CRANES RAILGUIDED
Rail-mounted gantry cranes are particularly suitable for production sites with a need for cranes with high capacity utilisation and low mobility and flexibility requirements. (more)
TYRE TROLLEYS
Tyre trolleys, application-specific manufactured, suitable for the internal transport of heavy loads such as cable reels, containers etc. over longer distances and for the relief of cranes. (more)